Mazda CX-30 vs. Mazda CX-5: What's the Difference?
Mazda CX-30 vs Mazda CX-5
Mazda has long been known for making cars that provide the perfect balance of performance, efficiency, and value. But lately, the company has broadened its offerings by adding crossovers to its line-up. Today we'll be looking at the Mazda CX-30 vs. the CX-5 – what are their differences, and which is suitable for you? The critical difference between these two models is size: you won't find an SUV crossover with more stunning proportions than this or as light on your wallet! The Mazda cx 30 is sleek and light at 2884lbs, thanks partly to lighter materials in construction like aluminum panels or plastic body cladding instead of steel.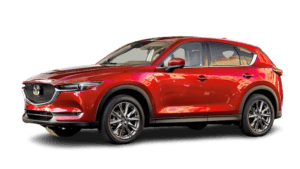 Mazda CX-30 vs. CX-5: Dimensions
The CX-30 is best suited for urban environments, so you won't want to be bringing too many things with you in the back when traveling. Still, that rear cargo space can hold up to 10.9 cubic feet of your goods, which is enough space for groceries, sports supplies, or petite vacation items in need of a ride. That is if you ever plan on leaving the city. Those who want to bring more friends or family on road trips can do so in the CX-30's comfortable interior. The Mazda cx-5 dealer offers much more space and unique features like leather upholstery and heated front seats. The SUV brings handsome styling and a polished interior, with the CX-5's high-tech features making it easier to use in the city and on the open road. Its tight-fitting cabin is roomy and comfortable, with good outward visibility and a clear view of your rear-view mirror.
Mazda CX-30 vs Mazda CX-5: Engine Specs
The 2022 Mazda cx-30 comes with a 2.0L naturally aspirated four-cylinder engine, which churns out 184 horsepower and 180 lb.-ft. of torque (at only 2000 rpm). That's enough to get the Mazda to 60 mph in 8.1 seconds and up to a top speed of 130 mph. The Mazda CX-5, on the other hand, boasts an all-new engine that has been dubbed Skyactiv-D. The 1.5L four-cylinder puts out 184 horsepower and 175 lb.-ft. of torque (at only 2100 rpm). That makes the Mazda capable of reaching 60 mph in 7.8 seconds and a top speed of 130 mph.
Mazda CX-30 vs Mazda CX-5 Interior
The Mazda cx 30 interior is understated and stylish, with elegant plastics and soft leather upholstery that give a premium feel. The interior of the Mazda is much more spacious than you would think, with more than enough room for five adults in just about any scenario. The Mazda cx 5 interior space is minimal, but it is as pleasant on the inside as the Mazda. Leather upholstery and subtle stitching give this interior a premium look and feel. CX-5 offers more space than the Mazda cx-30, but you'll have to pay for that seating ability.
Mazda CX-30 vs Mazda CX-5: Fuel Economy
The Mazda gets stellar fuel economy (40 mpg in the city, 37 on the highway), while the Mazda cx 5 review is a bit thirstier at just 34 mpg in the city and 29 on the road. The bottom line is that both of these vehicles do pretty well regarding fuel costs and fuel efficiency, especial
ly regarding their size.CX-5: 2022 Mazda cx
5 keeps up with modern technology, so you'll have plenty of ways to connect with your smartphone and listen to music through your favorite service or app (Apple CarPlay™ and Android Auto™ are also available).Mazda cx 30 review also has a great fuel efficiency rating of 32 mpg in the city and 26 on the highway.
Mazda CX-30 vs Mazda CX-5: Safety
The Mazda has consistent safety ratings, topping out at five stars from the NHTSA, which is higher than you'll find in most cars on the market. The Mazda cx 5, on the other hand, doesn't have an independent rear crash test yet (but it will when they release one), so we can't give it a rating – but more than likely, it would be rated as an L or a 5.0 by the NHTSA just based on its top-level organization. The Mazda also has a range of active safety features to keep its driver and pass
engers safe: Rear Cross Traffic Alert: The Mazda's 'blind spot monitoring system' can detect vehicles approaching from the rear or sides, alerting you with a light in your door mirror. It also illuminates when the turn signals change while you are parked.
Mazda CX-30 vs Mazda CX-5: Price
The Mazda cx-30 dealer is much cheaper than the CX-5, with a base price of $25,995 compared to $31,715. The entire CX-30 line-up is inexpensive, considering the vehicle's features and performance.CX-5: The compact crossover has a starting price of $29,595, but you can expect to pay close to $32,000 for a fully loaded version. That's about what you wish to pay for an SUV with many features!
Conclusion
Mazda's CX-30 and CX-5 are two excellent options for anyone in the market for a new car. They offer everything you could want from a crossover vehicle: innovative styling, high performance, superb fuel economy, and excellent safety features. If you're deciding between these two vehicles, the only thing that needs to factor into your decision is whether or not you value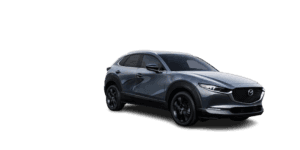 space more than price.