Lease a Mazda CX-5 Fresno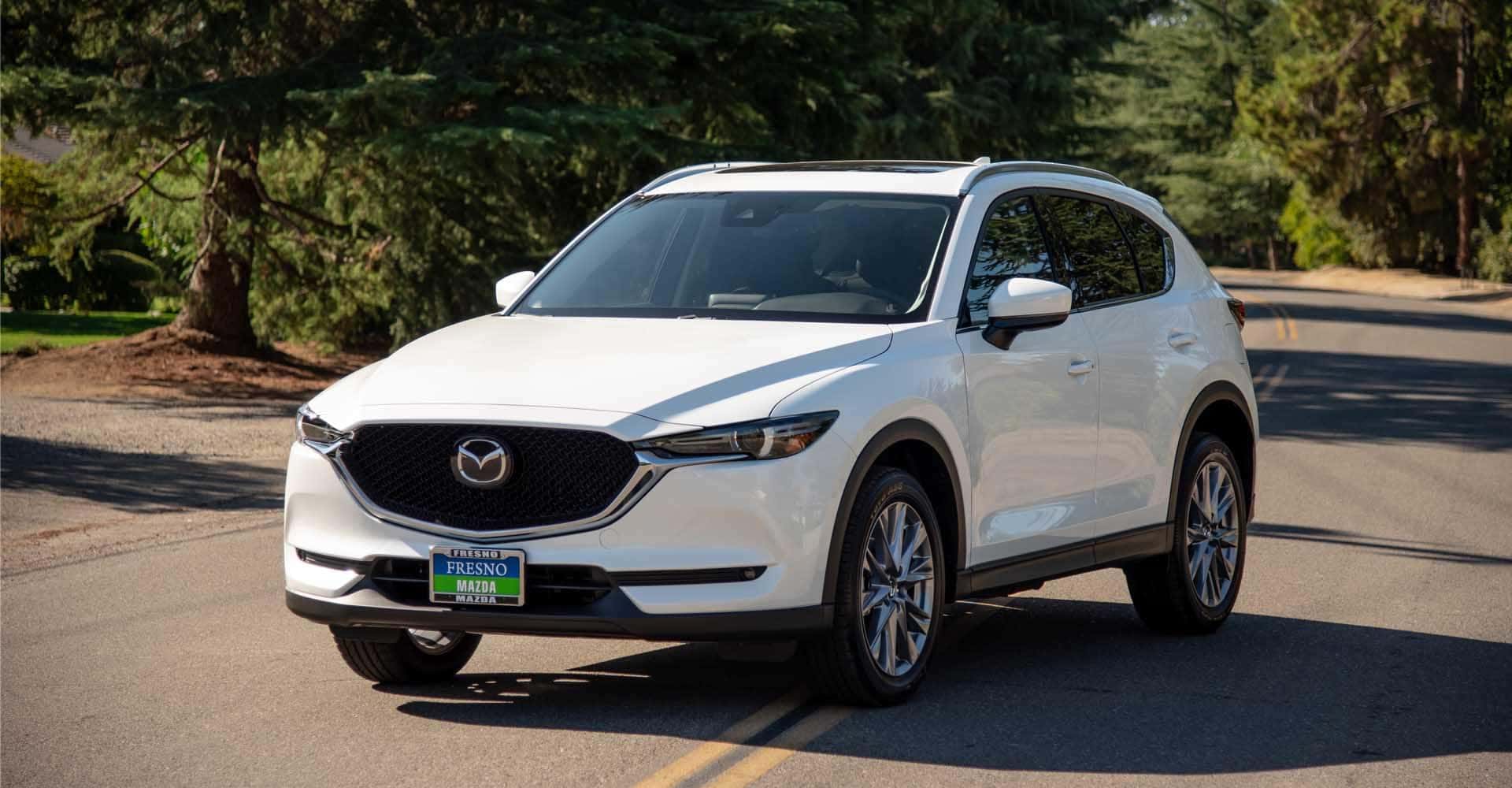 LEASE A MAZDA CX-5 FRESNO
Mazda now offers an exciting range of cars that are a beauty to own and a pleasure to drive. Crisp steering, confidence-boosting controls, and sleek-looking interiors are just some of the features you'll spot in popular Mazda brands such as the Mazda CX-5. What's more, the company's top of the range luxury vehicles carry superior features that are giving other brands a run for their money.
Here's why you should lease a Mazda CX-5 from Fresno Mazda if you're considering getting yourself or your loved one a reliable, safe, and luxurious SUV.
WHY SHOP AT FRESNO MAZDA?
Fresno Mazda has partnered with Mazda Financial Services to offer amazing lease offers, making it easy for you to own your dream car. For as little as $259 a month for 36 months, you can walk away with a 2020 Mazda CX-5 (FWD / Automatic Transmission). And if you lease a new 2020 Mazda, we will make your first monthly lease payment of up to $500.
The amount due at signing is $2,740, and you'll not be required to pay any security deposit. The monthly payment includes an acquisition fee of $650, but no tax, title, license, and dealer options and charges are included in the monthly payment.
You also get to enjoy the following advantages when you lease a Mazda CX-5 from Fresno Mazda:
• You can shop for your dream car from the comfort of your home with the Fresno Mazda's online Express Purchase.
• There is a service center in Fresno for all your Mazda CX-5 service and repair needs.
• Great deals are available on Mazda certified pre-owned vehicles.
• There is a wide range of options to choose from.
• Friendly, helpful, and professional staff ready to assist you 24/7.
Here are a few reasons why the Mazda CX-5 should be top on your list of reliable SUVs in Fresno. The beautiful machine encompasses performance, safety, tech, and a quality-build worth every dollar you put into it.
PERFORMANCE
The CX-5 has a standard 187-bhp four-cylinder engine with amazing throttle response. Its 260-hp turbo engine option coupled with a six-speed automatic transmission enables it to shoot effortlessly from zero to 60 mph in a mere 6 seconds.
The CX-5 features a Predictive i-Activ AWD (all-wheel-drive) capability, which monitors the weather and road conditions and predicts when you need the AWD. It can spot changes in outside temperatures, steering, braking, windscreen wiper usage, and throttle response, and then optimize its off-road power to the wheels as required to help maintain traction.
SAFETY
The CX-5 aced the NHTSA (National Highway Transportation Administration crash safety test. In 2019, it earned Top Safety Pick+ status after performing well in several crash test metrics. It's also built with front crash prevention technology. CX-5 owners worldwide, including Fresno Mazda customers, concur it's a reliable car when it comes to safety.
The car features forward collision warning, automatic braking, and pedestrian detection. It also has adaptive cruise control, lane-keeping assist, and lane departure warning, making it easy to maneuver crowded cities.
TECHNOLOGY
With the CV-5's Apple CarPlay integration, you can access your iPhone's maps, contacts, and playlists from the car's 7-inch infotainment touch screen. The Grand Touring Reserve and Signature are fitted with a larger 8-inch display.
Android Auto integration is available too, and other features include Bluetooth connection, HD radio, and a deep four-speaker stereo system that delivers incredible music surround.
Fresno Mazda offers a wide range of vehicles to suit every lifestyle and incredible financing options to make your dream of driving a Mazda CX-5 in Fresno a reality. Contact us for amazing offers today!
Fresno Mazda is located at:
5499 N. Blackstone Avenue • Fresno, CA 93710