Lease Mazda6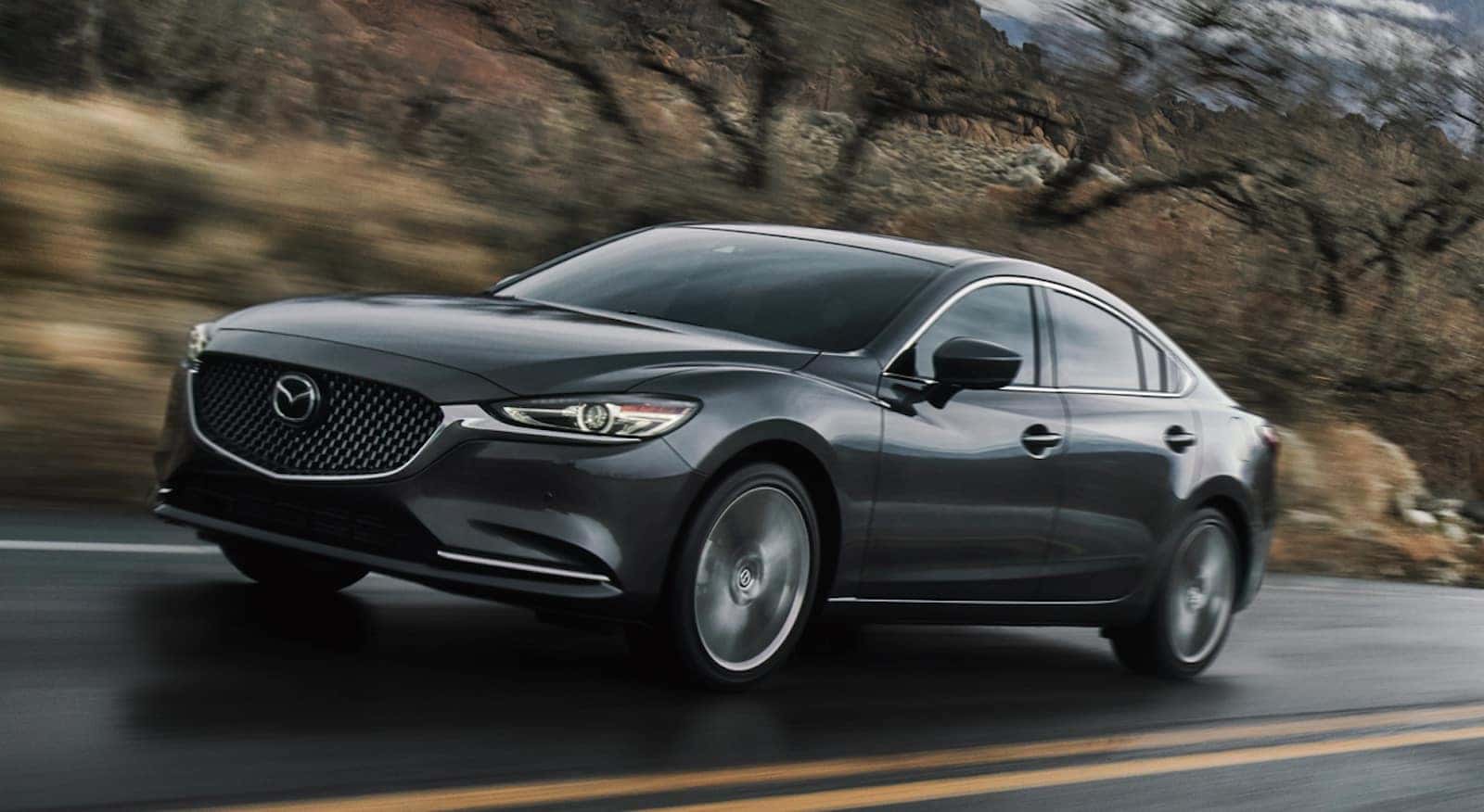 A Complete Guide to Leasing a Mazda6
Mazda is a Japanese automotive company that's had a long history. It's been around since 1920, with its first vehicle produced in 1931. Ever since, Mazda's been wowing the world with its impressive lines of vehicles such as the Mazda6, a midsize sedan that boasts of a sleek design.
Are you interested in hearing more about this vehicle? Then keep reading. Here are all the reasons you should lease a Mazda6 from Fresno Mazda.
Great Choice of Trims
The Mazda6 is certainly impressive when it comes to the trim choices that are available. In total, this Fresno Mazda dealer offers you 5 choices: Sport, Touring, Grand Touring, Grand Touring Reserve, and the Signature trim.
The most basic Sport trim has an MSRP of $24,000, which makes it very affordable. On the other end of the spectrum, the Signature trim has an MSRP of $35,300, which is still a very reasonable price, considering it comes standard with things like parking sensors, surround-view parking camera system, a navigation system, and Nappa leather upholstery.
It's Very Safe
This vehicle has received an award of 2020 Top Safety Pick from the IIHS. In all categories, the Mazda6 received a G (Good) rating, which is the highest possible.
Standard features include blind-spot detection and daytime running lights, which you won't find standard on many other vehicles. So when you're on the road in this car with this Selma Mazda6 lease, you can trust that you'll be safe and sound.
Why Lease With Fresno Mazda?
Besides the fact that you have plenty of trim options and that it's a safe vehicle, why should you lease a Mazda6 from Fresno Mazda? Check out the reasons why below.
Low-Interest Rates
When you take out any sort of loan, your main worry might be the interest rate. Here at Fresno Mazda, we offer a very competitive APR of around 4.9%, which is lower than the national average.
With this low APR, you'll be able to easily make your Clovis Mazda6 lease payments.
Reasonable Monthly Payment Amounts
One of the biggest perks, when you lease a Mazda6 instead of buying, is your monthly payments are lower. The higher your credit score, the lower they'll be.
With Fresno Mazda, you can also choose terms of 24, 36, 49, or 48 months and miles per year of 10,000, 12,000, or 15,000.
Lease to Own Your Mazda6
In addition, we have a lease to own option at Fresno Mazda. This means that instead of throwing away money toward a vehicle you'll never own, you'll eventually be able to call this sedan your own after a certain period of time!
A Visalia Mazda6 lease makes car ownership much more feasible for those who are on a tight budget.
Lease a Mazda6 From Us Today
As you can see, the Mazda6 is a fantastic car to have in your garage. And here at Fresno Mazda, we have great leasing options.
For example, for our most recent event, we're offering to pay your first monthly payment (up to $500) when you lease any new 2020 Mazda. Plus, you'll get 0% APR for 60 months and no payments for 90 days!
So do you want to lease a Mazda6? Then take a look at our inventory now and enjoy our Mazda lease deals! We serve Fresno and the surrounding areas, such as Clovis, Visalia, Sanger, and Selma!
Fresno Mazda is located at:
5499 N. Blackstone Avenue • Fresno, CA 93710