Visalia Mazda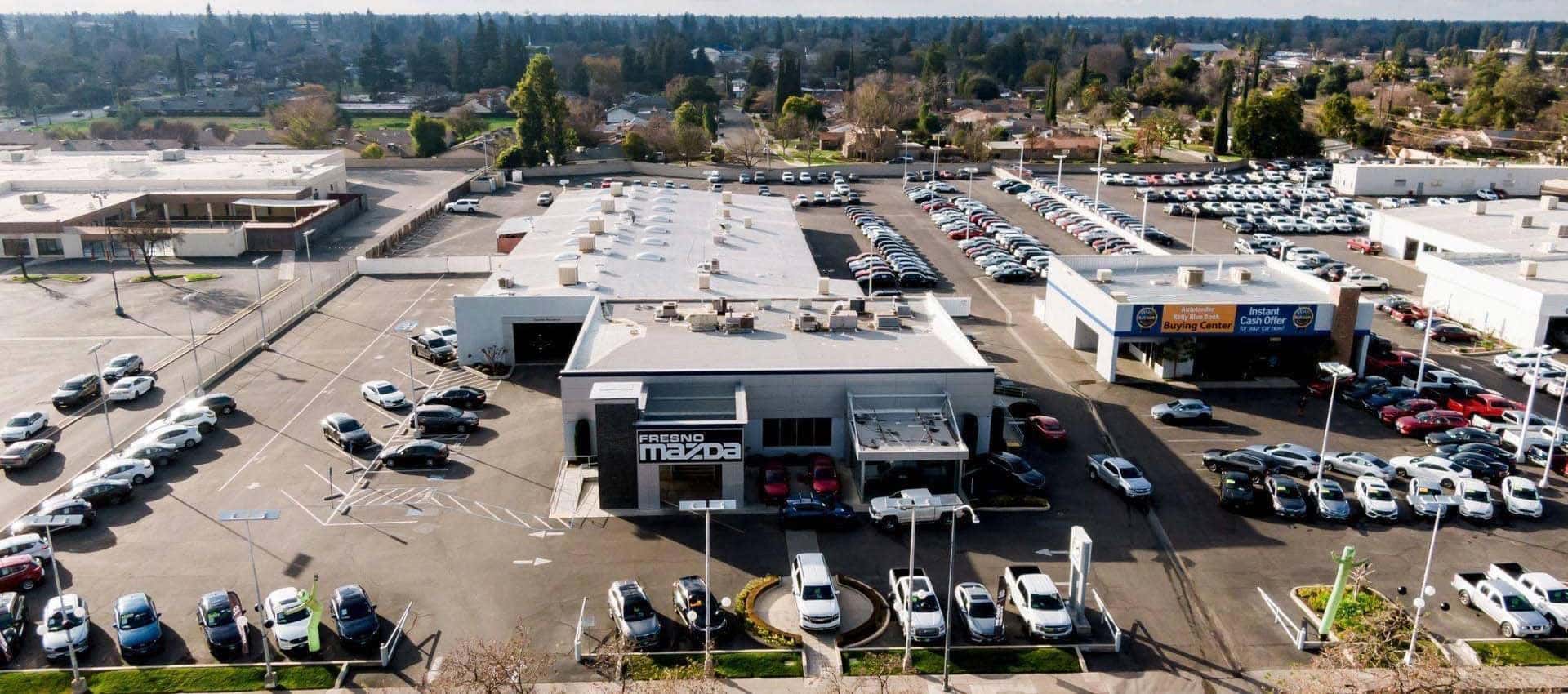 Come Visit the Best Mazda Dealership Near Visalia
Visalia is a beautiful city that lays nestled in the San Joaquin Valley, and its citizens can easily enjoy the beauty of California's outdoors and visit the collection of nearby small cities. It has deep roots in the history of California and Tulare County, stretching back just before the Civil War. Visalia's citizens hailed from across the United States and when the Civil War began, the town itself was split. The legend goes that it fought a mini-Civil War of its own, with no fatalities and an outcome lost to history.
Pioneer Spirit
Our neighbors in Visalia have had an adventurous streak since the founding of the town. It began in 1852, with a few dozen pioneers splitting away from before Tulare County even existed. It was called Four Creeks, then, and rested on the swampy ground that the citizens of Visalia eventually tamed. Before long, the people of Visalia petitioned the state to create Tulare County, with Visalia standing then-and-now as the crown jewel. The mixture of old and modern architecture and the distant sight of the Sequoia National Forest make for a pristine, beautiful city with a small-town feel.
When you're looking to explore the gorgeous scenery of the San Joaquin Valley or drive around Visalia itself, the best choice is a Mazda. Visalia Mazda drivers should turn to our dealership when they're in need of new cars, used cars, and leases.
Mazda Dealership Serving Visalia
Here at Fresno Mazda, we serve many drivers from Visalia, Lemoore, and other surrounding cities. Our services are all-encompassing, including sales, lease, servicing, and more.
New Cars Visalia
If you're interested in getting the hottest new Mazda sports car or luxury sedan, Fresno Mazda is the right choice. We offer fair prices and many makes and models. If you're not already a Mazda fanatic, you should know that the brand has been receiving impressive accolades at the World Car Awards and from safety-oriented consumer advocacy groups.
Used Cars Visalia
When you need a more affordable, used car from a transparent, honest dealership, turn to Fresno Mazda. We provide all relevant information up-front and take good care of our used cars. You'll leave the lot with a safe, reliable, clean, and well-maintained Mazda when you buy used from us.
Car Leases Visalia
If you're not interested in the long-term commitments of buying a new Mazda, you can enter a lease instead. This represents a lower cost of entry, little in terms of financial commitment, and easy prospects of upgrading once the lease ends.
Visalia Mazda Servicing and Maintenance
We're Mazda experts that are ready to provide full service and maintenance on all makes and models. Our dealership is ready to tackle any servicing that your Mazda might require.
Visit Car Dealer Near Visalia
Fresno Mazda is the top dealership near Visalia. Come to our location at 5499 N. Blackstone Avenue in Fresno and let our inventory speak for itself.