Should I Lease a Mazda CX 9? 5 Reasons the Answer Is Yes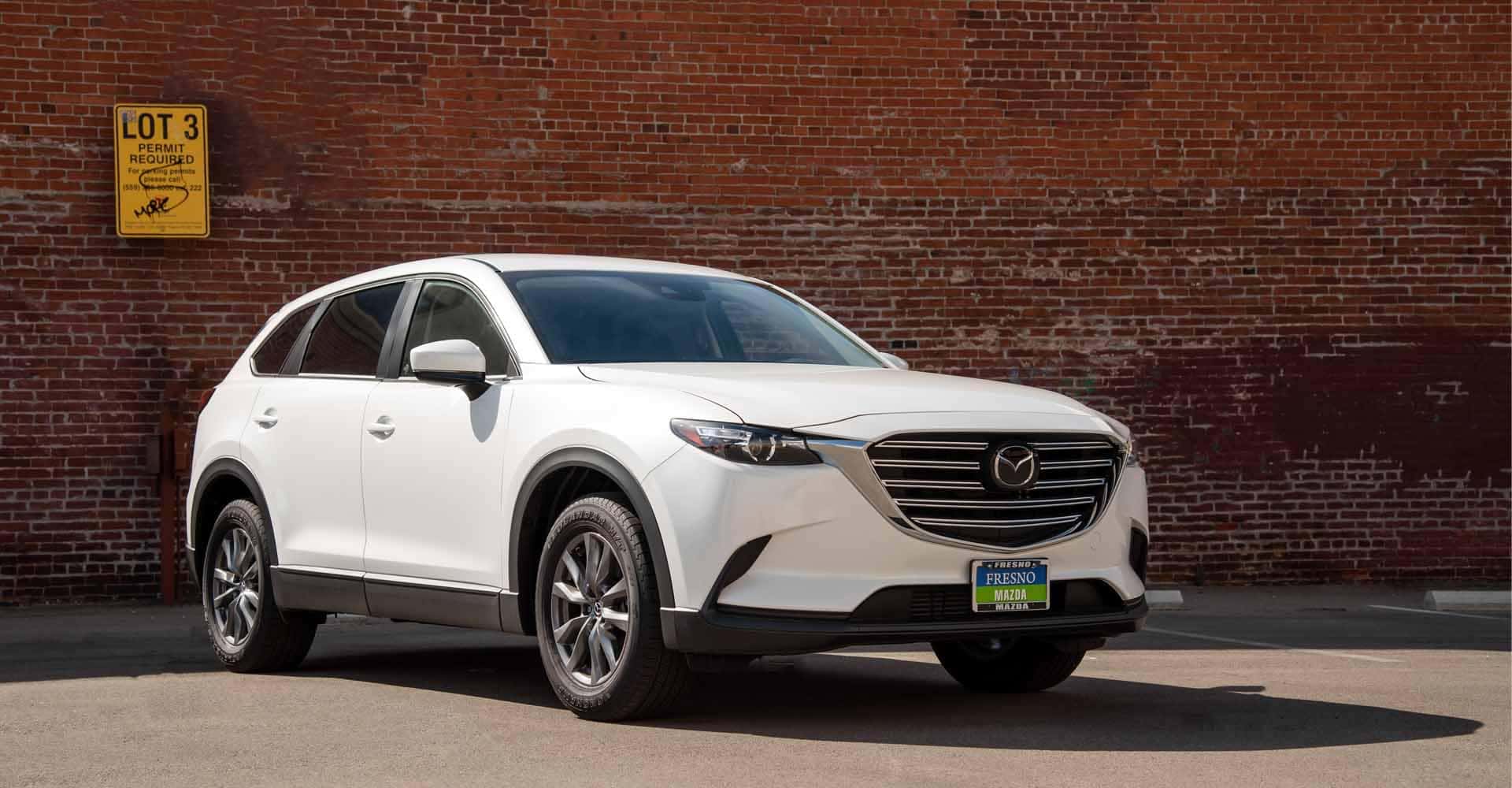 5 Reasons you should Lease a Mazda CX 9 in Fresno
Americans love their SUVs; these vehicles made up over 47% of US sales in 2019.
So whether you're getting an additional car for your household or are browsing for your first, you might be looking into getting an SUV. In that case, a good choice is the Mazda CX-9.
In this article, we'll give you 6 reasons why you should lease this SUV from Fresno Mazda.
1. LITTLE MAINTENANCE REQUIRED
When you own a car over a long period of time, you'll eventually get wear and tear on it. When this happens, you'll need to spend your own money to get these things fixed, which can add to your financial burden.
But when you lease a Mazda CX-9 from Fresno Mazda, you won't have to worry about that. Regular wear and tear is covered under the warranty, which means the dealership will cover all repairs.
2. LOW-INTEREST RATES
At Fresno Mazda, we offer very low-interest rates when compared to other dealerships. On average, we can offer you a 4.9% interest rate.
Considering the average interest rate for new vehicles is 6%, we offer a very attractive APR. This enables you to make your payments with less of a worry that it'll have a huge financial strain.
3. LOWER MONTHLY PAYMENTS
Not only will you get low-interest rates when you lease a Mazda CX-9, but you'll also get lower monthly payments when compared to buying a vehicle.
With Fresno Mazda, the higher your credit score, the lower your monthly payments are. You'll get the lowest payments with an excellent credit score (740 to 900). Even if you have a poor credit score (580 to 629), you'll still be able to lease a car; your monthly payments will just be a bit higher.
4. ENJOY VARIOUS LEASE TERMS
When you lease a Mazda CX-9 from Fresno Mazda, you'll get to choose from various lease terms. We offer 24, 36, 39, or 48 months.
In addition, you can choose from 10,000, 12,000, or 15,000 miles per year.
5. YOU CAN EVENTUALLY OWN THE CAR
Want to own a car but can't afford it right now? Then you'll be pleased to know that we have a lease to own option.
This way, you won't feel like you're making endless payments without anything to show for it. If you opt for our lease to own plan, then you'll be the proud owner of a Mazda CX-9 without having to outright own it in the beginning.
LEASE A MAZDA CX-9 FROM US NOW
Are you now convinced that you need a Mazda CX-9 in your life? Then lease one of these luxury vehicles from Fresno Mazda today.
Take advantage of our limited-time offers, such as 1st monthly payment off (up to $500), 0% APR for 60 months, and no payments for 90 days. With such excellent deals, you'd be losing out if you don't lease a car from us!
Are you ready to start your search for the perfect vehicle? Then take a look at our Mazda CX-9 inventory now.