Mazda 3 Lease Fresno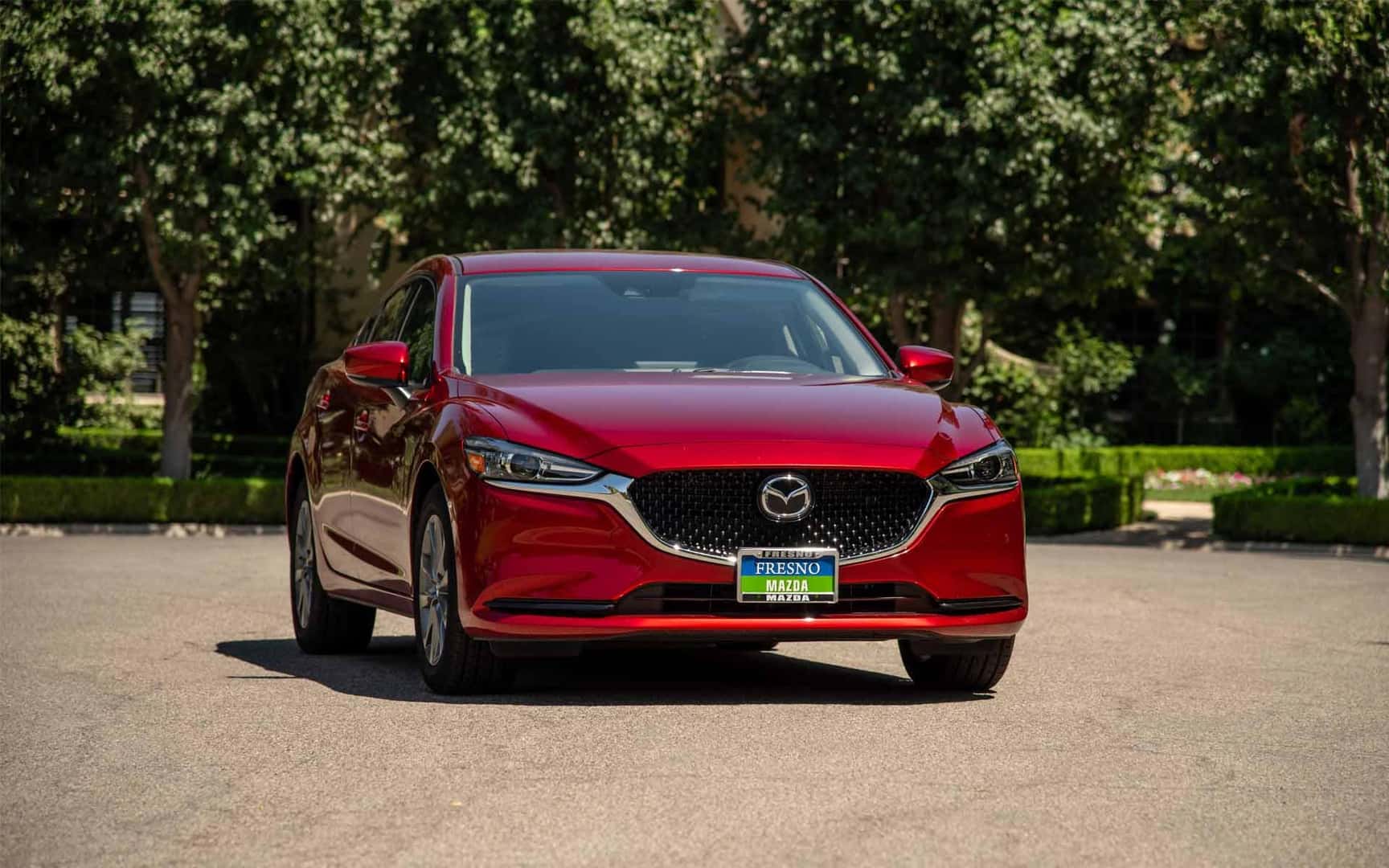 LEASE AN AWARD-WINNING MAZDA 3 FRESNO
It's a great time to be a Mazda enthusiast, with the 2019 Mazda 3 hatchback and sedan earning high accolades from the Insurance Institute for Highway Safety. But that's just the beginning, as the Mazda 3 also achieved top recognition at the World Car Awards. In general, the Mazda 3 holds a reputation for being a safe, reliable car that's affordable and delightful to drive — the perfect car for enjoying the summer here in Fresno.
A FANTASTIC DRIVING EXPERIENCE
The Mazda 3 is simply a great car to drive, whether you're thinking about road performance or modern interior amenities. You'll enjoy effortlessly cruising around corners in this small, yet powerful and luxurious car. Once you come down to Fresno Mazda to give it a try, you'll see exactly why it's such a beloved model.
GREAT PERFORMANCE
While there are several options available, the car enthusiasts are going to be eyeing the most powerful choice. You can choose a Mazda 3 with all-wheel drive and a 250 hp engine. Overall, there's excellent traction, acceleration, and smooth handling that makes it a joy to be behind the wheel of this car. You'll feel like you're floating as you take on sharp turns or fly down the road. It's also reliable, easy to drive, and doesn't compromise on day-to-day practicality or affordability in the name of an all-out pursuit of high performance.
THE LATEST IN COMFORT
There's an easily accessible 8.8-inch infotainment screen to help with navigation, playing music, and much more. Android and Auto and Apple Play are both supported by default, and the screen is non-touch. Instead, it relies on an accessible set of buttons and dials located between the driver and passenger seats that make for easy control of the display while driving. Additionally, you're sure to love the HD radio, wireless charging features, and ample USB ports available on some trims.
LEASING OFFERS ALL THE FUN OF A NEW CAR
Leasing is a great alternative to buying a used or new car.
LOW UP-FRONT COSTS
When you lease with us, you'll make reasonable, monthly payments on the car in accordance with a plan of agreed-upon duration. This eliminates the barrier of entry to adopting a new car.
UPGRADE REGULARLY
When your contract ends, it's a simple matter for you to upgrade to a newer Mazda model if you'd like to. While this kind of routine upgrading is extremely expensive if you're buying, it's normal for routine leasing.
CARS IN GREAT SHAPE
Our cars that are up for leasing have been thoroughly cleaned and properly maintained. In all, Fresno Mazda drivers are in good hands and can always rely on our cars.
FRESNO MAZDA CAR LEASE
If you live in or near Fresno, you should know that the local roads are perfect for cruising in the Mazda 3. When you're looking to buy or lease a car, you should visit Fresno Mazda and check out our selection of great autos. When you find the right car for you, you can take it for a spin see how you like driving it. Don't be surprised if the right car for you is a Mazda 3!
Fresno Mazda is located at:
5499 N. Blackstone Avenue • Fresno, CA 93710