Is Mazda CX-5 A Luxurious SUV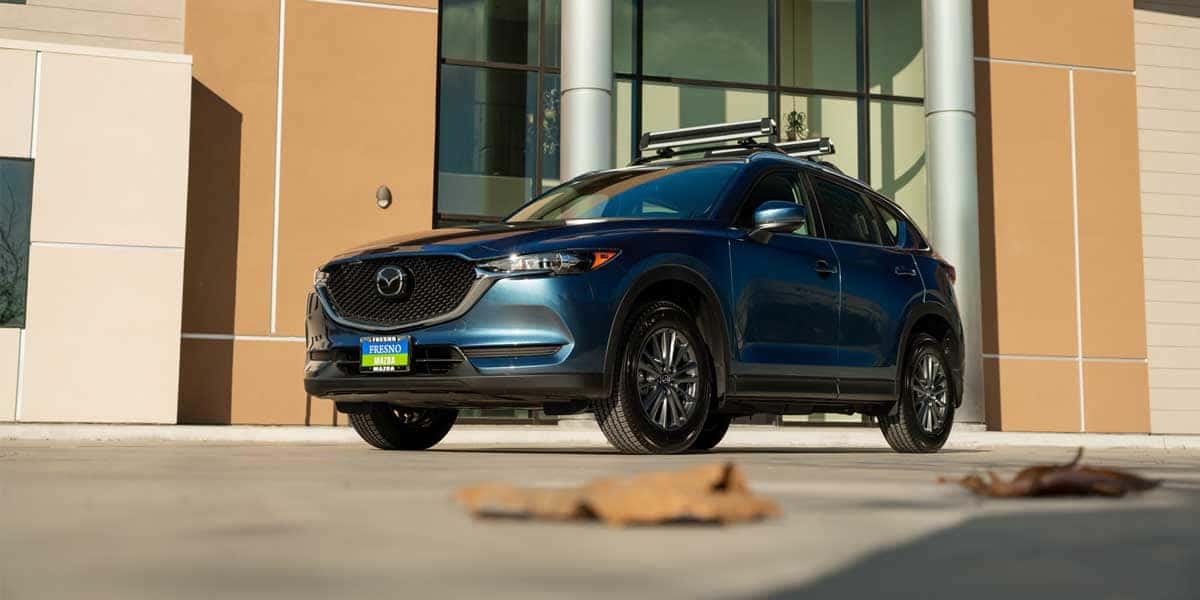 Mazda CX-5: A Luxurious SUV?
The Goldilocks of SUVs.
If you've been looking for something that's not too big and not too small…the CX-5 is just the right fit.
You'll feel like you're driving around with all the space you need, but without feeling like you're in a big car.
Let's face it…there are so many medium sized SUVs on the market right now. Every brand has their own offering.
What you want is value for your money.
With the CX-5 coming in at an average of around $28,000…you'll find it to be much cheaper than some of its competitors.
Is the Mazda CX-5 A Luxurious SUV you've been looking for?
What Are Some Of The Features On The CX-5?
Mazda is working tirelessly to make sure its cars look and feel like a premium brand, but without the price tag.
This means putting some real thought into all the fixtures and fittings and making it as useful, comfortable, and attractive as possible.
What will you find when you open the doors and look inside?
Mazda CX-5 Luxury Interior
When you take your first look inside the Mazda CX-5, you'll notice how roomy it is.
With lots of headroom, even the tallest of drivers won't find themselves banging their head.
There is plenty of space in the back seats too, with enough legroom for passengers with long legs and a good seat height for getting in and out of the seats easily.
One of the great things about the CX-5 is the trunk space.
Mazda CX-5 Entertainment
As always, Mazda is keen on making sure your driving experience is as comfortable and safe as it can be, while still feeling special.
The car's infotainment system has a color display with a variety of options.
It lets you connect to your mobile phone and access text messages on either Apple or Android phones.
Listen to the DAB radio or stream from your phone, whichever takes your pick.
There is also a built in GPS system to help you find where you need to go, and a rear parking camera with sensors to avoid any accidents.
The little details that make the CX-5 A Luxurious SUV
The beauty really is in the little details with this model.
Firstly, the infotainment screen comes out of the dash for a really sleek and modern looking aesthetic.
The dash itself is really nice too with aluminum-look air vents and trim throughout. There are also real wood inserts in the dash area, and also on the driver and passenger doors. These add a beautiful, natural style to the space.
Mazda Seats
With high quality leather seats, you're already off to a great start with making this car look and feel like A Luxurious SUV.
The visible stitching around the edges of the seat and also on the driving wheel and center console are really nice added touches.
Drivers Side Touches
The hand stitched leather on the ergonomically shaped steering wheel gives it a really smooth look and feel.
It adds to the understated exclusivity of this model.
On the steering wheel, and center console you'll find lots of buttons for useful extras like:
Climate control
Radar guided cruise control (this works automatically even in stop/start traffic)
Controls for the infotainment system to use when driving
All of the buttons have metallic edges; a simple yet important detail for making this car feel special.
Mazda CX-5 Storage
The CX-5 really owns its name as a family car with the amount of useful and intelligent storage spots it has throughout the vehicle.
Want cubby spaces? You've got them. There are huge spaces in the doors for anything you might need to store.
There is space in the center console, as well as fold down storage in the back seats – both of which come with USB charging points.
There is a big glove box space, too.
The luxury thing about this model is that the space is used thoughtfully throughout. There is no slacking when it comes to using the backseat space well.
One of the exciting and useful things you will find in the trunk space is that you have 3 levers to easily lower each of the back seats separately.
So, if you're looking for a day out cycling…you an easily fit a bike in the back without having to remove any of the wheels.
Luxury exterior features
We think it's fair to say that we only need to touch lightly on the exterior look of the CX-5 speaks for itself.
If you are looking for a car that looks prestige without spending all your money…this is the car for you.
Its sleek aesthetic is simple yet beautiful, with clean lines and hiding inside it a deceptively large car.
If you're interested in knowing more about the luxury features of the CX-5, head over to our page here which will give you some more information and show you what we have in stock.
Conclusion
The CX-5 ticks all the boxes when it comes to being A Luxurious SUV.
It is nice to drive, with phenomenal ride and handling.
It's no secret that we love Mazda's and everything about the way the cars are built and how they look.
It is clear to see the work that has gone into making the CX-5 look and feel like A Luxurious SUV.
If you're interested in knowing more or would just like to come and have a look for yourself, get in touch with us at Fresno Mazda and we'll be more than happy to help you find your next car.
Fresno Mazda is located at:
5499 N. Blackstone Avenue • Fresno, CA 93710