EXHAUST REPAIR FRESNO: 5 SUREFIRE SIGNS YOUR CAR HAS AN EXHAUST ISSUE
1. Strange Engine Noises
The most common sign your car has an exhaust repair issue is unusual engine noise. Rattling or extra engine noise during acceleration is easy to spot, so try and pay attention to your engine noise.
A leak in one of your pipes will often cause a rattling sound as you drive. A faulty exhaust manifold gasket will result in hissing or tapping.
Make a note of the sound when you get your car serviced, this will help the mechanic find and fix your problem faster.
2. Burning Smells
Exhaust gasses a hot, so if you have an exhaust leak under your hood, it can start to heat up parts of the engine.
Any parts that can burn or melt are at risk. Plastic wiring or engine covers can create a strong burned plastic smell when they melt. This can make its way into the car but is more noticeable outside the car after you stop.
In extreme circumstances, you may even see smoke coming out of your hood. In this case, you need to stop your car and have it looked at immediately.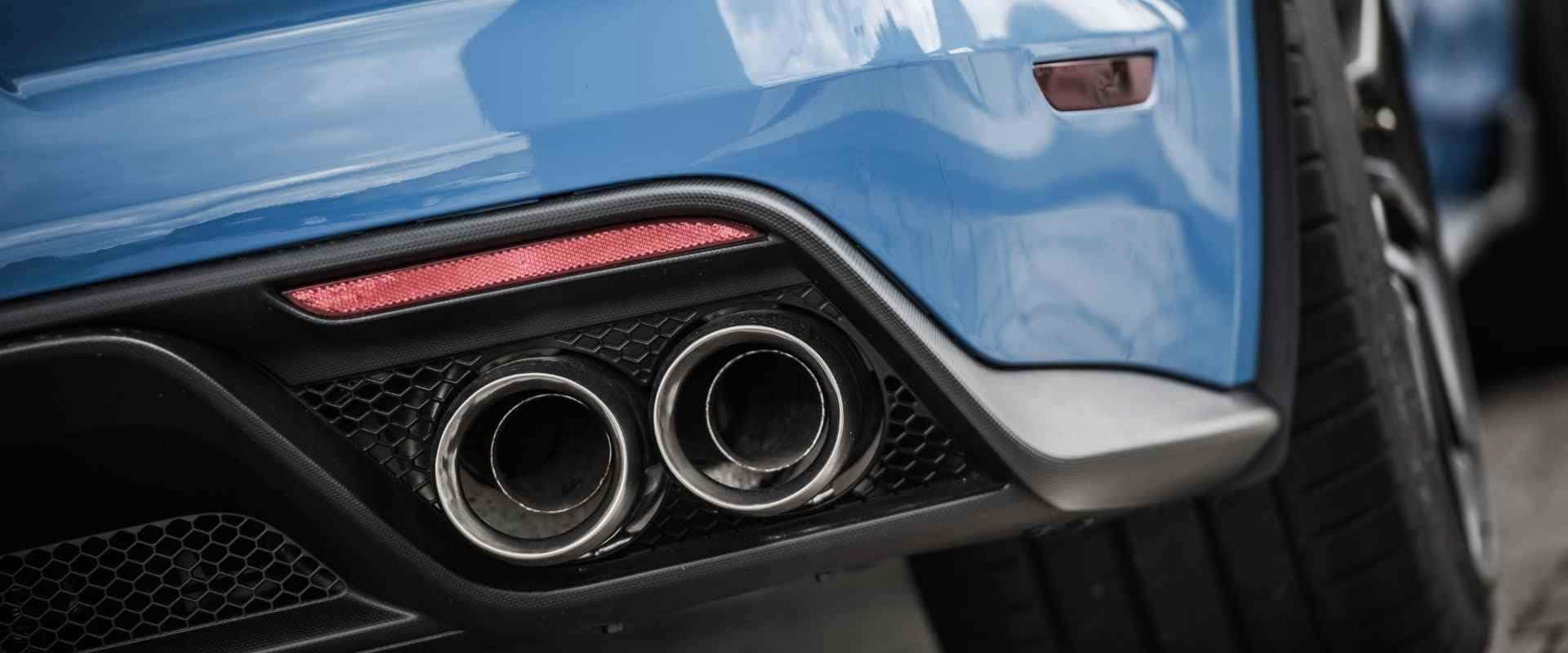 3. Vibrations
When exhaust gases leak out of your exhaust system, they can cause shaking in the exhaust pipe. If this is strong enough, it will travel through your car and start to vibrate other parts as well.
This is most often noticed first in the gas pedal but sometimes will also happen with the steering wheel. The larger the leak, the greater the shaking.
The ore you are working the exhaust, the worst this will get. So pay attention to your foot during rapid acceleration.
4. Lower MPG
To burn the correct amount of fuel, your car reads the amount of oxygen passing through the exhaust system. But if you have a leak in the system, O2 sensors will not be able to take an accurate reading.
Your car will think it has too much oxygen in the exhaust. This means that your car will often increase the amount of fuel it burns to compensate. More burnt fuel means less Miles Per Gallon, which means more frequent gas stops.
5. Hanging Exhaust Pipe
By far the easiest to notice exhaust problem is a hanging exhaust pipe.
There are a series of connectors keeping your exhaust attached to your vehicle. If they come loose or a part of your exhaust pipe breaks, your exhaust can start to detach.
If it starts to hand below the vehicle it can end up dragging along the ground. This can cause further damage to the exhaust system, and could even cause a crash if a part comes loose.
Exhaust Repair Fresno
Exhaust problems never fix themselves; they only get worse. So the earlier you notice a problem the better.
So, if your car is showing the signs of needing exhaust repair in Fresno, book a service with us at Fresno Mazda. When you visit our Fresno, California showroom, our skilled team can get your car back on the road quickly, using only genuine Mazda parts.